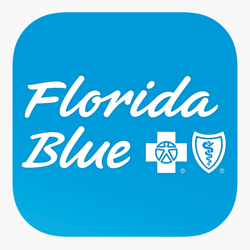 Health Insurance Telesales Representative
Remote/Telecommute
GuideWell / Florida Blue is seeking Licensed Health Insurance Agents to join us during the upcoming Open Enrollment period. We will have job assignments throughout the summer so please apply to be a part of our talent community.
Why this role is important:
Providing assistance to individuals during Open Enrollment in identifying the best health insurance product to meet their individual and family needs. Open enrollment is the time period each year when you're allowed to start, stop or change your health insurance plan. Your work will help drive better health outcomes for our local community members.
With the training provided, you will be the subject matter expert and provide a consultative sales experience that will focus on improving the health care of our current and future members! Your engaging consultative sales experience will create appropriate solutions and ensure a smooth sales process. Achieving expected work performance goals will allow you to accomplish your personal sales and commission/bonus goals. Calls will be inbound and outbound with the goal of enrolling the customer into a health plan. Outbound calls will also be required to follow up and close the sale or support marketing campaigns to convert leads into sales opportunities.
What's in it for you:
I'm still building out the EVP!
Paid Training. Company provided sales leads.
Attractive compensation with base hourly pay plus commissions and bonus
Opportunity to represent the Florida Blue Companies Health Care Plans that have served Floridians since 1944;
Full Time Contract position - 40 hours per week - from July to December
Again still building out this section!
POSITION SUMMARY
Generate customer sales via qualified inbound calls/outbound opportunities based off of client expectations
Present and explain recommended insurance product solutions, including benefits, features, company services, operation processes; present alternatives as appropriate. Utilizes compliant sales scripts and following compliance procedures. Respond to customer inquiries regarding product offerings. Identify and cross-sell prospects on various product offerings. Strive to resolve customer issues on the first call and log all information.
Deliver a best-in-class customer experience through a knowledgeable, positive, professional interaction. Helps customer select appropriate health solutions by identifying and overcoming buying obstacles.
Exceed all company and client driven metrics for sales revenue, retention rates, and service level expectations.
Facilitates correct application process. Completes, processes and maintains applicable paperwork and records. Researches and resolves disputes and problems within established guidelines.
QUALIFICATIONS - Required:
Effective Written and Verbal Communication Skills
Ability to build trust and rapport with customers. Experience with listening and relating key information to comparable selling situations to apply appropriate responses and actions. Ability to be flexible with role needs and changes.
Proficient typing skills, and the ability to navigate technology systems, including web sites, e-mail.
Self-Directed and Goal Oriented with a focus on achieving sales success. Comfortable with receiving feedback and direction. Ambitious and Curious to succeed in role.
Has a current/active Health Insurance License (2-15 or 2-40 in Florida) or Health Producer, Health Insurance Producer license in other states.
High school diploma or GED.
Ability to work evenings and weekends.
QUALIFICATIONS - Preferred:
1 year of industry experience in the following: Commissioned & Bonus Sales, Call Center, Health Insurance
GuideWell is focused on helping people and communities achieve better health care and are at the forefront in the transformation of health care. We are looking for someone who is passionate, and eager to make a positive impact with someone's health journey. 
Apply Today to talk with our recruiter - we look forward to having you join us for Open Enrollment 2021!
23190808